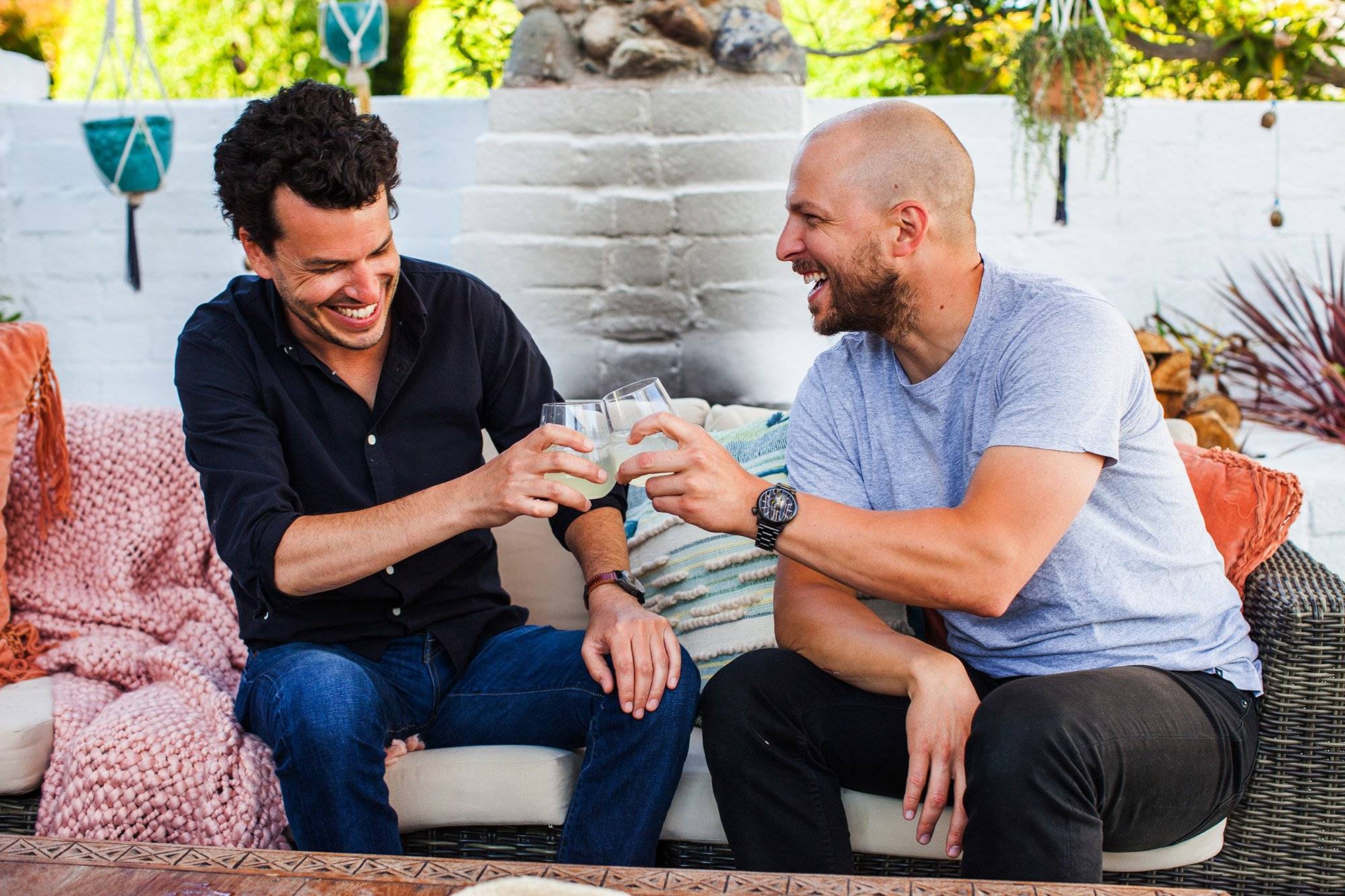 Catching up over lunch a few years ago, we noticed something we had in common. As we led our busy, chaotic lives trying to balance work, family and all our other responsibilities, it seemed like finding a sense of calm and well-being was getting harder everyday. After a while, problems like stress, pain and digestive issues became a daily reality, as it was for a lot of people around us. So we decided to do some research. A lot of it. That's when we discovered 2 things that changed our lives for the better: Hemp CBD and Prebiotics.
There were still a few problems though. We didn't like vaping and tinctures tasted awful, so getting CBD from a beverage was better, but every product we found was full of sugar, sweeteners or caffeine. We tried CBD waters, but they didn't contain enough CBD to deliver the full benefits. As for prebiotics, getting the minimum 5 gram recommended daily allowance in our everyday diet wasn't always possible. By then, we knew what we had to do.
We quit our jobs, got some experts together, and created UbU. A crisp, sparkling health tonic made with premium hemp CBD extract and Baobab, a unique, prebiotic-rich adaptogen from Africa.
But there's more to UbU than what's inside the bottle.

UbU is all about being your best, true self. It's about celebrating the mindful, everyday decisions you make that help you stay balanced and healthy. This ethos runs through every part of UbU, not just our products. We make a commitment to you, to our communities and our planet, sourcing ingredients ethically, ensuring fair trade and conservation practices and running as plastic-free as can be.
Ultimately, we created UbU for you. We want you to be proud of what you purchase, what you put in your body and how you face every crazy, happy, busy, healthy day.
Be your best. Be yourself.

Carlos and Marc
Co-Founders
Learn about Hemp CBD, Boabab or Shop Our Tonics